Date : April 15, 2016
Inbound Tourism in Japan and Japan's New Tourism Strategy (Ms. Akiko Yoshida, JNTO Executive Vice President)
post date : 2016.04.10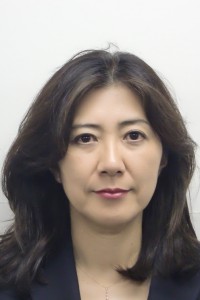 The number of foreign tourists visiting Japan has increased dramatically in recent years, to 19.74 million in 2015. This is a 47.1% increase from 2014, and the goal of 20 million inbound tourists is now in sight. The Tourism Vision to Support the Future of Japan announced by the government on March 30 includes new goals: 40 million foreign tourists and 8 trillion yen in spending by foreign tourists in 2020, when the Tokyo Olympics and Paralympics are held. Both these goals are twice the results for 2015. At the March 30 meeting of the Council for the Development of a Tourism Vision to Support the Future of Japan, Prime Minister Abe said that "Tourism is one of the major pillars of the growth strategy of Japan.... as well as the engine for growth towards achieving a GDP of 600 trillion yen."
The FPCJ has invited Ms. Akiko Yoshida, Executive Vice President of Japan National Tourism Organization (JNTO), to speak about the current state of foreign tourism in Japan, the new Tourism Vision, and possibilities of policies based on this vision. Don't miss this rare chance!                               
Date: April 15 (Fri), 2016, 14:00-15:30      
Place: Foreign Press Center of Japan (6th floor, Nippon Press Center Bldg)
Language: Japanese (with consecutive English interpretation)
*Embassy representatives and FPCJ supporting members may also attend the briefing as observers (admission free).
*No car park is available. Please use a nearby car park if you come by car.