Date : April 21, 2016
Japan's Role in the Global Economy ― Before the G7 Summit (Mr. Kazumasa Iwata, President, Japan Center for Economic Research)
post date : 2016.04.01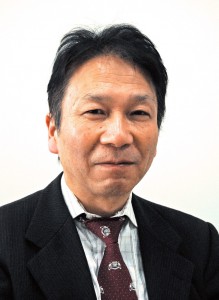 With the current Abe government now in its fourth year, there is increasing debate over the successes of and issues with Abenomics, as well as over the consumption tax hike and additional economic measures. As the host country of the Ise-Shima G7 Summit being held in May, what message can Japan send about strong, sustainable growth of the global economy?
The FPCJ has invited Mr. Kazumasa Iwata, President of the Japan Center for Economic Research, to discuss Japan's role in the global economy. Mr. Iwata spoke to Prime Minister Abe about the state of the global economy at the government's Analysis Meeting on International Finance and Economy held last month. Don't miss this rare chance.   
Date: April 21 (Thu), 2016, 10:30-12:00  
Place: Foreign Press Center of Japan (6th floor, Nippon Press Center Bldg)
Language: Japanese (with consecutive English interpretation)
*Embassy representatives and FPCJ supporting members may also attend the briefing as observers (admission free).
*No car park is available. Please use a nearby car park if you come by car.