Date : April 5, 2016
Situation Surrounding the DPRK, and US-Japan-ROK Response (Prof. Hajime Izumi, Tokyo International University)
post date : 2016.03.28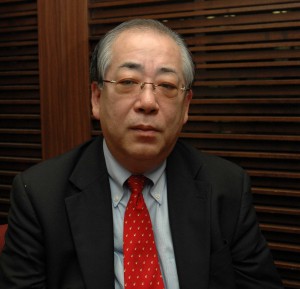 With North Korean development of nuclear weapons and missiles ramping up, and the upcoming G7 Summit, there is a lot of interest in the effects of the decision by the UN Security Council to increase sanctions, and in the Congress of the Workers' Party of Korea to be held in May, the first in 36 years.
The FPCJ has invited Professor Hajime Izumi of the Institute for International Strategy, Tokyo International University, to discuss the situation surrounding the DPRK and the US-Japan-South Korea response. Don't miss this rare chance!
Date: April 5 (Tue), 2016, 14:00-15:30
Place: Foreign Press Center of Japan (6th floor, Nippon Press Center Bldg)
Language: Japanese (with consecutive English interpretation)
*Embassy representatives and FPCJ supporting members may also attend the briefing as observers (admission free).
*No car park is available. Please use a nearby car park if you come by car.