Date : February 22, 2016
Rebuilding Fukushima—Five Years After the Great East Japan Earthquake and TEPCO Fukushima Daiichi Nuclear Accident by Mr. Masao Uchibori, Governor of Fukushima Prefecture
post date : 2016.02.12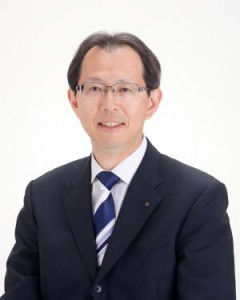 Nearly five years have passed since the Great East Japan Earthquake. In addition to earthquake and tsunami damage, Fukushima Prefecture suffered from the accident at the TEPCO Fukushima Daiichi Nuclear Power Plant. Reconstruction efforts are proceeding at a high pace, but there are many issues remaining, such as the damage to the tourism industry and the reputations of products from Fukushima, the return of evacuees and efforts to rebuild lives, and decontamination. The current situation of and outlook for the recovery of Fukushima Prefecture remains the target of continued interest. To speak on this topic, the FPCJ has invited Fukushima Governor Masao Uchibori, who spoke about the state of recovery in Fukushima at the Milan Expo in October 2015 and at the World Economic Forum last month, and is dedicated to promoting Fukushima Prefecture and its products.
Date: February 22 (Mon), 2016, 14:20-15:20
※Changed from 14:30-15:30.(Changed on Feb. 18)
Place: Foreign Press Center of Japan (6th floor, Nippon Press Center Bldg)
Language: Japanese (with consecutive English interpretation)
*Embassy representatives and FPCJ supporting members may also attend the briefing as observers (admission free).
*No car park is available. Please use a nearby car park if you come by car.