Date : February 24, 2016
Economic Recovery of Earthquake-Affected Areas, Five Years after the Great East Japan Earthquake, by Prof. Satoru Masuda, Tohoku University
post date : 2016.02.08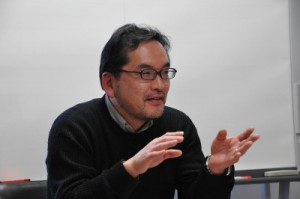 Nearly five years have passed since the Great East Japan Earthquake. There are a growing number of businesses in affected areas that have managed to reopen despite numerous challenges, as well as various new business ventures that have been started. However, some recovering industries such as seafood processing still face issues that have existed since before the earthquake, and further initiatives are needed for regional economic recovery through business innovation and shifting business types.  The FPCJ has invited Dr. Satoru Masuda, President of the Research Center for Earthquake Restoration that was established by the Tohoku University Graduate School of Economics and Management immediately after the earthquake, to speak about the current state and the future of economic recovery in disaster-affected areas.
Date: February 24 (Wed), 2016, 14:00-15:30
Place: Foreign Press Center of Japan (6th floor, Nippon Press Center Bldg)
Language: Japanese (with consecutive English interpretation)
*Embassy representatives and FPCJ supporting members may also attend the briefing as observers (admission free).
*No car park is available. Please use a nearby car park if you come by car.