Date : January 12, 2016
Outlook for Japanese Diplomacy in 2016 by Dr. Ken Jimbo, Associate Professor, Faculty of Policy Management, Keio University
post date : 2015.12.25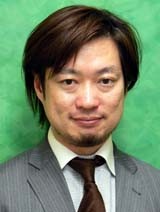 2016 will mark the fourth year since the start of the Abe government. The G7 Ise-Shima Summit will be held in May with Japan assuming the presidency of the G7, and the Sixth Tokyo International Conference on African Development (TICAD VI) will be held in Africa for the first time. With the USA presidential election, Japan-USA relations, the situation in East Asia including Japan-China and Japan-South Korea relations, and international measures against terrorism, there is increasing interest in Japanese diplomacy in 2016. The FPCJ has invited diplomacy and security expert Dr. Ken Jimbo, Associate Professor at the Faculty of Policy Management of Keio University, to speak on the subject.
Date: January 12 (Tue.), 2016, 14:00-15:30
Place: Foreign Press Center of Japan (6th floor, Nippon Press Center Bldg)
Language: Japanese (with consecutive English interpretation)
*Embassy representatives and FPCJ supporting members may also attend the briefing as observers (admission free).
*No car park is available. Please use a nearby car park if you come by car.