Date : October 1, 2015
Notice (Press Briefing): Super-Aged Society and Senior Marriages
post date : 2015.09.14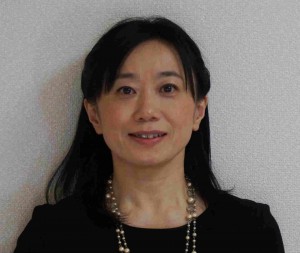 FPCJ Press Briefing: Super-Aged Society and Senior Marriages

Dr. Midori Kotani, Executive Researcher, Dai Ichi Life Research Institute
According to World Health Organization (WHO) World Health Statistics, average life expectancy in Japan is 84 years, making Japan the longest-lived country in the world. According to the 2015 Annual Report on the Aging Society, people 65 years of age or older account for 26.0% of the total population of Japan. With over one quarter of the population now seniors, there are more middle-aged and senior people searching for new partners, as seen with a drastic increase in the number of people over 50 years old getting married.The FPCJ has invited Dr. Midori Kotani, Executive Researcher at Dai Ichi Life Research Institute and an expert in senior lifestyles and modern views of life and death, to speak about the increase in middle-aged and senior marriages and about Japan's super-aged society. With Japan one of the first countries in the world to have a super-aged society, what is the secret to seniors in Japan living active lifestyles?
Date: October 1 (Thu), 2015, 14:00-15:30
Place: Foreign Press Center of Japan (6th floor, Nippon Press Center Bldg)
Language: Japanese (with consecutive English interpretation)
*Embassy representatives and FPCJ supporting members may also attend the briefing as observers (admission free).
*No car park is available. Please use a nearby car park if you come by car.