Date : September 4, 2015
Notice (Press Briefing): The Effects of the TPP on Japanese Agriculture
post date : 2015.08.19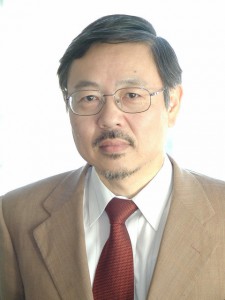 FPCJ Press Briefing: The Effects of the TPP on Japanese Agriculture

Dr. Kazuhito Yamashita, Research Director, The Canon Institute for Global Studies
Negotiations on the Trans-Pacific Partnership (TPP), involving 12 countries including Japan, are reaching the final stages. Although a broad agreement was not made during the ministerial meeting held at the end of July, efforts are continuing to reach an agreement soon. There are some who fear the TPP will have a negative impact on Japanese agriculture, but it could also be a major opportunity for the export of agricultural products. All eyes are on the negotiations as they move towards an agreement. The FPCJ has invited Dr. Kazuhito Yamashita, Research Director of the Canon Institute for Global Studies and an expert in agricultural policy, to discuss the likely effects of a TPP agreement on Japanese agriculture, and the future outlook for the industry. He formerly served as Director of the GATT Division and Deputy Director-General of the Rural Development Bureau at the Ministry of Agriculture, and in April this year published a book in Japanese discussing the creation of a strong agricultural industry that can handle the TPP.
Date: September 4 (Fri), 2015, 15:00-16:30
Place: Foreign Press Center of Japan (6th floor, Nippon Press Center Bldg)
Language: Japanese (with consecutive English interpretation)
*Embassy representatives and FPCJ supporting members may also attend the briefing as observers (admission free).
*No car park is available. Please use a nearby car park if you come by car.