Date : June 28, 2013
Notice (Press Briefing): Registration of Mt. Fuji as a World Heritage site (June 28, 2013)
post date : 2013.08.20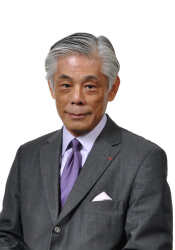 Registration of Mt. Fuji as a World Heritage site
Mr. Seiichi Kondo, Commissioner for Cultural Affairs
On June 22, Mt. Fuji was registered as a World Heritage site in the 37th World Heritage Commission Session, which was being held in Phnom Penh, Cambodia. 
On this occasion, FPCJ has invited Mr. Seiichi Kondo, Commissioner for Cultural Affairs, to talk about the registration. Mr. Kondo will also update Japan's other proposals for World Heritage site designation.
Date & Time: June 28 (Fri), 2013, 15:00-16:00 
Place: Foreign Press Center/Japan (6th floor, Nippon Press Center Bldg.)
Language: English only
Embassy representatives and FPCJ supporting members may also attend the briefing as observers (admission free).
*No car park is available. Please use a nearby car park if you come by car.