Date : July 24, 2015
Notice (Press Briefing): Looking at Japan-China Relations 70 Years after WWII (July 24 , 2015)
post date : 2015.07.15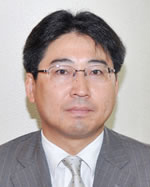 FPCJ Press Briefing: Looking at Japan-China Relations 70 Years after WWII

Dr. Shin Kawashima, Professor, Department of International Relations, Graduate School of Arts and Science, The University of Tokyo
Some have said 2015 will be a challenging year for Japan-China relations. Dialogues between the two countries seem to be going forward as the first summit meeting between Prime Minister Abe and Chinese President Xi Jinping took place at the Asian African Conference in Jakarta in April, and for the first time in 3 years talks between both ministers of finance were restarted in June. However, Prime Minister Abe's expected statement on the 70th anniversary of the end of WWII in August and Beijing's WWII ceremony in September are also drawing a lot of attention.The FPCJ has invited Dr. Shin Kawashima, a professor of international relations at the University of Tokyo Graduate School of Arts and Sciences specialized in the history of Chinese diplomacy, to share his views on the current situation and future prospects of Japan-China relations, considering developments in the post-WWII era. Professor Kawashima also served as a member of the advisory committee for the Prime Minister's statement 70 years after the end of WWII.
Date: July 24 (Fri), 2015, 14:00-15:30
Place: Foreign Press Center of Japan (6th floor, Nippon Press Center Bldg)
Language: Japanese (with consecutive English interpretation)
*Embassy representatives and FPCJ supporting members may also attend the briefing as observers (admission free).
*No car park is available. Please use a nearby car park if you come by car.