Date : May 10, 2013
Notice (Press Briefing): Womenomics: Trump Card for Japan's Resurrection (May 10, 2013)
post date : 2013.08.20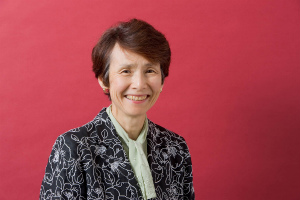 Womenomics: Trump Card for Japan's Resurrection
Prof. Yoko Ishikura, Graduate School of Media Design, Keio University
In a press conference on April 19, Prime Minister Abe argued that women are the least utilized human resource in Japan and that the use of their potential ability should be the locomotive to put the now stagnant Japanese economy back on to a growth path. 
FPCJ has invited Professor Yoko Ishikura, Graduate School of Media Design, Keio University, a specialist on the "Innovation Strategy in Global Competition" and "Global Human Resources," to talk about "Womenomics." After getting her DBA at Harvard Business School, Ms. Ishikura worked at McKinsey & Company, Aoyama Gakuin University, and Hitotsubashi University. She is currently an external director of such companies as Fujitsu Limited and Nissan Foods Holdings Company, and serves as vice chair-person of the Global Agenda Council on Education and Skills at the World Economic Forum. 
Date & Time: May 10 (Fri), 2013, 11:00-12:00
Place: Foreign Press Center/Japan (6th floor, Nippon Press Center Bldg.)
Language: English only
Embassy representatives and FPCJ supporting members may also attend the briefing as observers (admission free).
*No car park is available. Please use a nearby car park if you come by car.