Date : July 17, 2015
Notice (Press Briefing): Recent Earthquake and Volcanic Activities in and around Japanese Islands (July 17, 2015)
post date : 2015.07.09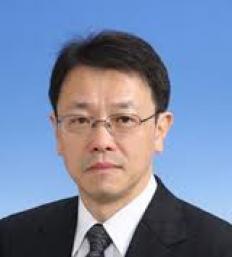 FPCJ Press Briefing: Recent Earthquake and Volcanic Activities in and around Japanese Islands

Mr. Naoshi Hirata, Professor of The University of Tokyo Earthquake Research Institute, and Head of Prediction Research Center of Earthquake Research Institute
In addition to volcanic activity such as at Mount Ontake in September last year, Hakone's Owakudani since April this year, and Kuchinoerabu-jima in Kagoshima Prefecture at the end of May, there have also been a number of earthquakes in different areas, such as those near the end of May with epicenters in northern Saitama Prefecture and west of the Ogasawara islands.  The FPCJ has invited observational seismology expert Mr. Naoshi Hirata, a professor of Earthquake Research Institute, The University of Tokyo, and also head of Earthquake Prediction Research Center of the Earthquake Research Institute, to speak about recent earthquakes and volcanic activity in and around Japan.  Mr. Hirata is also a member of the government's Earthquake Research Committee and of the Prediction Council for the Area under Intensified Measures against Earthquake Disaster, and has been involved in making the estimation of damage that would be caused by an earthquake directly under Tokyo Metropolitan area.
Date: July 17 (Fri), 2015, 14:00-15:30
Place: Foreign Press Center of Japan (6th floor, Nippon Press Center Bldg)
Language: Japanese (with consecutive English interpretation)
*Embassy representatives and FPCJ supporting members may also attend the briefing as observers (admission free).
*No car park is available. Please use a nearby car park if you come by car.