Date : July 6, 2015
Notice (Press Briefing): Looking at Japanese Views on Religion 70 Years after WWII (July 6, 2015)
post date : 2015.06.29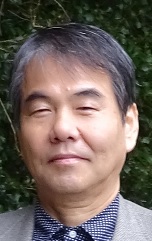 FPCJ Press Briefing: Looking at Japanese Views on Religion 70 Years after WWII

Dr. Nobutaka Inoue, Professor, Faculty of Shinto Studies, Kokugakuin University
 Due to being an island country, Japan developed a unique religious culture, but since World War II Japanese values and views on religion have changed significantly.  The 70th anniversary of the end of the war is an appropriate juncture to reexamine traditional Japanese ideas about religion that have been passed down for generations, and modern Japanese views on religions.  To this end, the FPCJ has invited religious studies expert Dr. Nobutaka Inoue, a professor at Kokugakuin University Faculty of Shinto Studies, and also a professor at Kokugakuin University Institute for Japanese Culture and Classics, to speak.  Dr. Inoue is also head of the Kokugakuin Organization for the Advancement of Research and Development and the Institute for Japanese Culture and Classics.  Don't miss this rare chance!
Date: July 6 (Mon), 2015, 14:00-15:30
Place: Foreign Press Center of Japan (6th floor, Nippon Press Center Bldg)
Language: Japanese (with consecutive English interpretation)
*Embassy representatives and FPCJ supporting members may also attend the briefing as observers (admission free).
*No car park is available. Please use a nearby car park if you come by car.