Date : June 9, 2015
Notice (Press Briefing): Current State and Future of Japan-ROK and Japan-DPRK Relations (June 9, 2015)
post date : 2015.06.01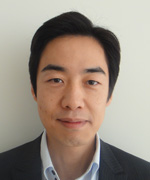 Press Briefing: Current State and Future of Japan-ROK and Japan-DPRK Relations

Briefer:  Mr. Junya Nishino, Associate Professor, Department of Political Science, 
                Keio University Faculty of Law
June 22 will mark the 50th anniversary of the normalization of relations between Japan and South Korea. With criticism being leveled in South Korea against President Park Geun-hye's requirement for progress on the issue of "comfort women" as a condition for meeting with the Japanese Prime Minister, at the beginning of this month President Park indicated her intention to deal with historical issues separately from other issues, showing a more positive attitude towards a meeting. It has been nearly one year since reopening the investigation committee looking into abductions of Japanese citizens by North Korea, and there is interest in what results it will have. 

The FPCJ has invited Mr. Junya Nishino, Associate Professor, Keio University Faculty of Law, and an expert on the situation in the Korean Peninsula, to speak about the background of this issue and future policies. Don't miss this rare chance!
Date: June 9 (Tue), 2015, 14:00-15:30
Place: Foreign Press Center of Japan (6th floor, Nippon Press Center Bldg)
Language: Japanese (with consecutive English interpretation)
*Embassy representatives and FPCJ supporting members may also attend the briefing as observers (admission free).
*No car park is available. Please use a nearby car park if you come by car.