Date : April 23, 2015
Notice (Press Briefing): The New 'Control Tower for Japanese Medical Research': Mission and Challenges (April 23, 2015)
post date : 2015.04.16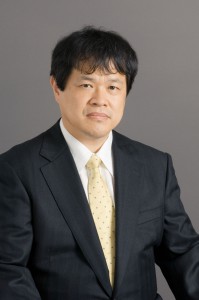 Press Briefing "The New 'Control Tower for Japanese Medical Research': Mission and Challenges"
Briefer: Dr. Makoto Suematsu, President of the Japan Agency for Medical Research and Development
The Japan Agency for Medical Research and Development, a national research and development corporation, was established on April 1. 
The medical field is considered one of the pillars of the growth strategy that comprises the "third arrow" of Abenomics. This agency will manage the medical research budget of over ¥140 billion from MEXT, MHLW and METI. In addition to accelerating the practical use of basic research results in the fields of medicine and medical equipment, and aiming to develop world-class medical technology in the nine fields including cancer, genomic medicine for rare/intractable disease and neuropsychiatry disorders including dementia and depression are also priorities.
The FPCJ has invited Dr. Makoto Suematsu, director of the Japan Agency for Medical Research and Development and former dean of the Keio University School of Medicine, to speak about the agency's vision and strategy to develop the most advanced medical technology in the word.  
Don't miss this rare chance!
Date: April 23 (Thu), 2015, 14:00-15:30
Place: Foreign Press Center of Japan (6th floor, Nippon Press Center Bldg)
Language: Japanese (with consecutive English interpretation)
Embassy representatives and FPCJ supporting members may also attend the briefing as observers (admission free).
*No car park is available. Please use a nearby car park if you come by car.