Date : February 21, 2013
Notice (Press Briefing): "Marking Two Years after the Quake – Potentials of Architecture and Art (February 21, 2013)
post date : 2013.08.20
Two Years after the 311 Quake, 
Tokyo(FPCJ​)-Tohoku(Se​ndai) Joint Talk on Reconstruc​tion
Marking Two Years after the Quake – Potentials of Architecture and Art:
How They Can Commit to and What They Can Do for Reconstruction and Revival of Japan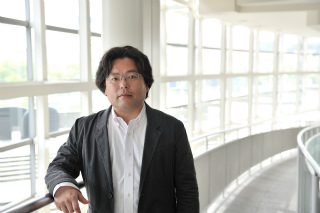 Briefers: 
Mr. Taro Igarashi, Artistic Director, AICHI TRIENNALE 2013
Mr. Toyo Ito, Architect, President of Toyo Ito & Associates, Architects
Two years have already passed since the Great East Japan Earthquake. Recovery from the immense damage caused by the unprecedented disaster is not easy; some disaster-hit areas haven't improved at all since the disaster. Reconstruction of towns and the lives of sufferers is on track, but it is also true that with the passage of time, memories of the disaster are fading. In order to share the lessons and knowledge Japan learned from "3.11," a chain of disaster involving an earthquake, tsunami and a nuclear accident, we must keep sending out information from Japan's various places and fields.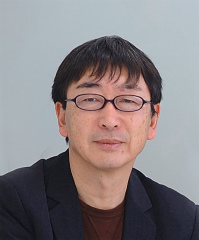 FPCJ has invited two men who have been facing the disaster and have been deeply engaged in recovery since immediately after the triple disaster. Mr. Taro Igarashi (photo 1), Artistic Director of Aichi Triennale 2013, which was the first global art festival planned after the disaster under the theme "Awakening---Where Are We Standing---Earth, Memory and Resurrection," and Mr. Toyo Ito (photo 2), a leading figure in the "Home-for-All" project, which is intended for people in such disaster-hit areas as Sendai, Higashimatsushima, Kamaishi and Rikuzentakata, to get together and plan for rehabilitation. They will talk about how architects and artists regard "3.11" and are committed to reconstruction; how they can solve emerging problems, and what they should transmit to the world.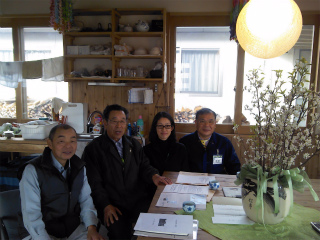 On the day, FPCJ will be connected by the Internet with the "Home-for-All" adjacent to temporary houses in Miyagino-ku, Sendai (photo 3), for talks with the victims and their supporters. 
Date & Time: February 21 (Thu), 2013, 14:00-15:30
Program:
14:00-14:45 @Tokyo FPCJ 
Presentations by Mr. Taro Igarashi and Mr. Toyo Ito, and Q&A
14:45-15:30 Tokyo-Sendai Joint Talk, 
with people at "Home-for-All" in Sendai (Chairman, residents' association of temporary houses, Director, Home-for-All, a representative of female residents of temporary houses, and Tohoku University students)
Place: Foreign Press Center/Japan (6th floor, Nippon Press Center Bldg.)
Language: Japanese (with English interpretation)
【Briefers' Profiles】
Mr. Taro Igarashi (photo 1): Born in Paris, France, in 1967. Completed a master's degree at the Graduate School of the University of Tokyo and obtained a PhD in engineering. He lectured at Chubu University, became an assistant professor then, since 2009, a professor at the Graduate School of Tohoku University. Currently serves as Artistic Director, Aichi Triennale 2013.
Mr. Toyo Ito (photo 2): Born in 1941. Graduated from the University of Tokyo, Department of Architecture. In 2012, his curated Japanese Pavilion that exhibited the process of designing the Home-for-All in Rikuzentakata City, Iwate Prefecture, was awarded the "Golden Lion" at the 13th International Architecture Exhibition – La Biennale di Venezia.
*Embassy representatives and FPCJ supporting members may also attend the briefing as observers (admission free).
*No car park is available. Please use a nearby car park if you come by car.