Date : April 9, 2015
Notice (Press Briefing): Infrastructure Investment in Asia: Current Situation and Future (April 9, 2015)
post date : 2015.03.27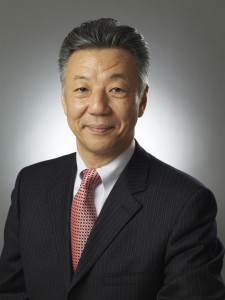 Press Briefing "Infrastructure Investment in Asia: Current Situation and Future"
Briefer: Mr. Kiyoyuki Seguchi, Research Director, the Canon Institute for Global Studies
With France, Germany, and Italy following the UK's lead and announcing their participation in the China-led Asian Infrastructure Investment Bank (AIIB), there has been continual commentary on such topics as the increased presence of China in the field of international finance, how the AIIB will operate with the existing World Bank and Asian Development Bank, and whether Japan and the USA will join the AIIB as well.
The FPCJ has invited Mr. Kiyoyuki Seguchi, Research Director at the Canon Institute for Global Studies, to discuss the current situation and the future of infrastructure investment in Asia. Mr. Seguchi is an expert on the economies of Japan and China, and on Japan-US-China relations, and has commented in the past on the conditions for the AIIB to become an international development bank meeting international standards, and on Japan's participation in the AIIB. 
Don't miss this rare chance!  
Date: April 9 (Thu), 2015, 14:00-15:30
Place: Foreign Press Center of Japan (6th floor, Nippon Press Center Bldg)
Language: Japanese (with consecutive English interpretation)
Embassy representatives and FPCJ supporting members may also attend the briefing as observers (admission free).
*No car park is available. Please use a nearby car park if you come by car.