Date : April 6, 2015
Notice (Press Briefing): True Regional Revitalization Questioned by the Nationwide Local Elections (April 6, 2015)
post date : 2015.03.26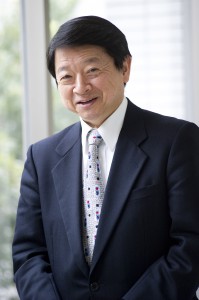 Press Briefing "True Regional Revitalization Questioned by the Nationwide Local Elections"
Briefer: Prof. Yoshihiro Katayama, Faculty of Law, Keio University
The 18th nationwide local elections will be held on April 12 and 26. Elections will be held in many of the local government districts that were listed by the Japan Policy Council last year as being in danger of vanishing in the feature due to their decreasing numbers of young women. All the various political parties have been seeking support with their own policies for regional revitalization, including measures for job creation, support for raising children, and expanded medical and nursing care services.
On this occasion, the FPCJ has invited Prof. Yoshihiro Katayama of the Faculty of Law of Keio University to talk about concrete measures, future prospects and challenges to realize "true regional revitalization."  Prof. Katayama has served as Governor of Tottori Prefecture and Minister of Internal Affairs and Communications, and studies local administration at his university. 
Don't miss this rare chance to hear from an expert in the field! 
Date: April 6 (Mon), 2015, 14:00-15:30
Place: Foreign Press Center of Japan (6th floor, Nippon Press Center Bldg)
Language: Japanese (with consecutive English interpretation)
Embassy representatives and FPCJ supporting members may also attend the briefing as observers (admission free).
*No car park is available. Please use a nearby car park if you come by car.