Date : March 17, 2015
Notice (Press Briefing): Dawn of Aeronautics: Japanese Aeronautics Industry Begins in Earnest (March 17, 2015)
post date : 2015.03.02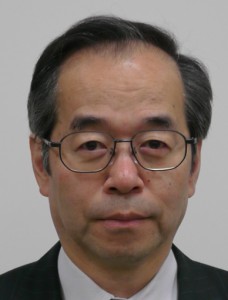 Press Briefing "Dawn of Aeronautics: Japanese Aeronautics Industry Begins in Earnest"
Briefer: Prof. Shinji Suzuki, University of Tokyo School of Engineering
It has been said that 2015 will be the dawn of aeronautics in Japan. With the first flight in Japan of the HondaJet, a small business jet developed by Honda, planned for the end of April, and the first flight of the domestically-produced MRJ small passenger jet developed by Mitsubishi Aircraft reportedly planned for the end of May, there are a number of stories about the aeronautics industry as spring approaches.
The FPCJ has taken this opportunity to invite Dr. Shinji Suzuki, a professor at the University of Tokyo School of Engineering Department of Aeronautics and Astronautics, to discuss the current state of the Japanese aeronautics industry as it begins in earnest, and possibilities for the future.
Dr. Suzuki also established Japan Unmanned Aerial System Industry Development Association (JUIDA) last year and will explain the status of the UAS in Japan. 
Don't miss this chance!
Date: March 17 (Tue), 2015, 10:30-12:00
Place: Foreign Press Center of Japan (6th floor, Nippon Press Center Bldg)
Language: Japanese (with consecutive English interpretation)
Embassy representatives and FPCJ supporting members may also attend the briefing as observers (admission free).
*No car park is available. Please use a nearby car park if you come by car.