Date : January 28, 2015
Notice (Press Briefing): Japanese Economy in 2015 and Abenomics (January 28, 2015)
post date : 2015.01.07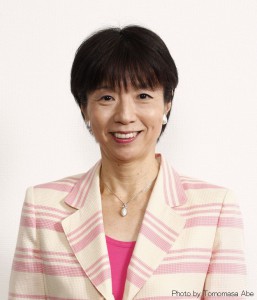 Press Briefing "Japanese Economy in 2015 and Abenomics"
Briefer: Prof. Hiroko Ota, National Graduate Institute for Policy Studies
The Third Abe Cabinet was inaugurated after the LDP and Komeito won decisively in the lower house election in December. With the success of Abenomics as an important issue, at the end of last year the Abe Cabinet quickly approved 3.5 trillion yen of stimulus for SMEs and regional economies. The governing parties also approved an outline for tax reform in the 2015 fiscal year. The corporate tax rate will be reduced by 3.29% over two years, in an effort to create a virtuous economic cycle.
The FPCJ has invited Professor Hiroko Ota of the National Graduate Institute for Policy Studies to discuss the Japanese economy in 2015 and Abenomics. Professor Ota is also Deputy President of the Council for Regulatory Reform of the Cabinet Office and a member of the Tax Commission. From 2006 to 2008, she was Minister of State for Economic and Fiscal Policy in the Abe and Fukuda Cabinets.
Don't miss this chance!
Date: January 28 (Wed), 2015, 13:00-14:30  
※Changed from January 23 (Fri).
Place: Foreign Press Center/Japan (6th floor, Nippon Press Center Bldg)
Language: Japanese (with consecutive English interpretation)
Embassy representatives and FPCJ supporting members may also attend the briefing as observers (admission free).
*No car park is available. Please use a nearby car park if you come by car.