Date : January 16, 2015
Notice (Press Briefing): Outlook for Japanese Diplomacy in 2015 (January 16, 2015)
post date : 2014.12.19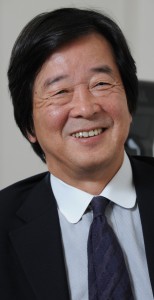 Press Briefing "Outlook for Japanese Diplomacy in 2015"
Briefer: Mr. Hitoshi Tanaka, Chairman of the Institute for International Strategy, JRI
There are many important issues for Japanese diplomacy in 2015, 70 years since the end of World War II. Issues include anticipation for improved relations with China and South Korea, relations with the USA considering the Republican majority in Congress, issues with North Korea including abductions and its nuclear program, and the election of a new governor in Okinawa who is against relocation of the Futenma air base to Henoko.
The FPCJ has invited Mr. Hitoshi Tanaka, Chairman of the Institute for International Strategy at Japan Research Institute, Limited, to discuss Japanese diplomacy in 2015. 
Don't miss this chance!
Date: January 16 (Fri), 2015, 14:00-15:00  
Place: Foreign Press Center/Japan (6th floor, Nippon Press Center Bldg)
Language: English only
Embassy representatives and FPCJ supporting members may also attend the briefing as observers (admission free).
*No car park is available. Please use a nearby car park if you come by car.