Date : December 20, 2012
Notice (Press Briefing): Japanese Politics after the Lower House General Election (December 20, 2012)
post date : 2013.08.20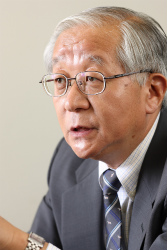 Japanese Politics after the Lower House General Election
Mr. Shiro Tazaki, Jiji Press News Commentator
In the Lower House general election to be held on December 16, as many as twelve parties are calling on the public to support their policies related to various topics including economic measures, social security, consumption tax hike, TPP, energy issue and constitution revision. How will Japanese voters assess the three-year DPJ administration, and to what party will the voters leave Japan's future? How much support will a "third political force" such as the Japan Restoration Party and the Japan Future Party gain?
FPCJ has invited Mr. Shiro Tazaki, Jiji Press News Commentator, to share his analysis on the election results and his outlook for the new administration. As you may know, he is a political commentator well-known on Japanese TV.
Date & Time: December 20 (Thu), 15:00-16:00
Place: Foreign Press Center/Japan (6th floor, Nippon Press Center Bldg.)

Language: Japanese (with English interpretation)
Embassy representatives and FPCJ supporting members may also attend the briefing as observers (admission free).
*No car park is available. Please use a nearby car park if you come by car.