Date : November 17, 2014
Notice (Press Briefing): Abenomics and the Japanese Economy (November 17, 2014)
post date : 2014.11.05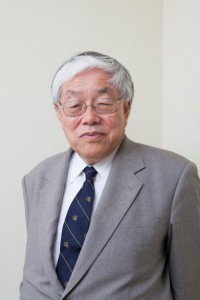 Press Briefing "Abenomics and the Japanese Economy"
Briefer: Koichi Hamada, Special Advisor to the Cabinet
Various opinions and commentary on Abenomics and Japanese economic trends are being reported almost daily both in Japan and abroad. The debate on whether or not to raise the consumption tax to 10% in October 2015 as planned is particularly heated, and the government plans to announce their decision before the end of the year.
The FPCJ has invited Dr. Koichi Hamada, Special Advisor to the Cabinet and Tuntex Professor Emeritus at Yale University, to discuss Abenomics and the Japanese economy on the day (November 17) that the preliminary figures for quarterly estimates of GDP for July to September will be announced. These figures are expected to be a key factor in the government's decision.
Don't miss this chance!
Date: November 17 (Mon), 2014, 14:00-15:00
Place: Foreign Press Center/Japan (6th floor, Nippon Press Center Bldg)
Language: English only
Embassy representatives and FPCJ supporting members may also attend the briefing as observers (admission free).
*No car park is available. Please use a nearby car park if you come by car.