Date : October 31, 2014
Notice (Press Briefing): Japan's Suicide Problem: Current Situation and Necessary Measures (October 31, 2014)
post date : 2014.10.16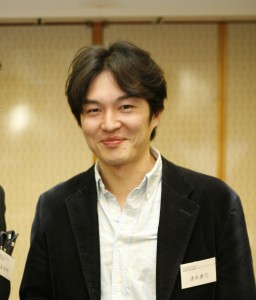 Press Briefing "Japan's Suicide Problem: Current Situation and Necessary Measures"
Briefer: Mr. Yasuyuki Shimizu, Representative of Lifelink
Although the number of suicides in Japan is decreasing, there are still more than 27,000 suicides annually. Japan's suicide rate is the highest of the G7 nations, and in the last few years the youth suicide rate has stayed at noticeably high levels.
In response to this situation, the Japanese Society of Comprehensive Suicide Prevention Policy-Making was formed on September 7 for support groups, researchers and the government to collaborate on new initiatives for suicide prevention and support. The FPCJ has invited Mr. Yasuyuki Shimizu, the representative of Lifelink Suicide Prevention and Support Center and one of the founders of this society, to discuss the context and current situation of suicide in Japan, as well as measures to deal with the issue.
Don't miss this chance!
Date: October 31 (Fri), 2014, 14:30-16:00
Place: Foreign Press Center/Japan (6th floor, Nippon Press Center Bldg)
Language: Japanese (with consecutive English interpretation)
Embassy representatives and FPCJ supporting members may also attend the briefing as observers (admission free).
*No car park is available. Please use a nearby car park if you come by car.