Date : September 17, 2014
Notice (Press Briefing): Poverty in Japan Today (September 17, 2014)
post date : 2014.09.01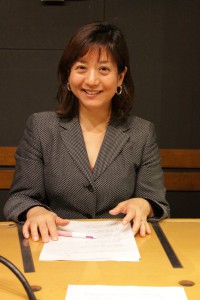 Poverty in Japan Today
Briefer: Dr. Aya Abe, Director of the Department of Empirical Social Security Research, National Institute of Population and Social Security Research
According to the results of the 2013 National Livelihood Survey released in July, the relative poverty rate in Japan as of 2012 was 16.1%, which was a shock to many. In particular, the child poverty rate was the highest on record at 16.3%. In late August, guidelines for measures to counter child poverty were approved based on the Law on Measures to Counter Child Poverty enacted in January.
The FPCJ has invited Dr. Aya Abe, Director of the Department of Empirical Social Security Research at the National Institute of Population and Social Security Research, to speak about the causes and current state of poverty in Japan, and what measures are necessary to combat it. 
We look forward to your attendance.
Date: September 17 (Wed), 2014, 15:30-17:00
Place: Foreign Press Center/Japan (6th floor, Nippon Press Center Bldg)
Language: Japanese (with consecutive English interpretation)
Embassy representatives and FPCJ supporting members may also attend the briefing as observers (admission free).
*No car park is available. Please use a nearby car park if you come by car.