Date : July 29, 2014
Notice (Press Briefing): The Ultimate Green Cars- Fuel Cell Vehicles Paving the Way to a Hydrogen-Based Society (July 29, 2014)
post date : 2014.07.18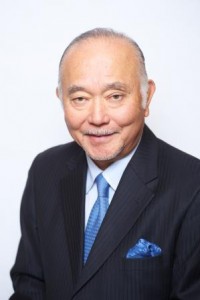 The Ultimate Green Cars- Fuel Cell Vehicles Paving the Way to a Hydrogen-Based Society
Briefer: Dr. Takao Kashiwagi, Professor Emeritus of the Tokyo Institute of Technology

On June 23, the Ministry of Economy, Trade and Industry (METI) announced the Strategic Road Map for Hydrogen and Fuel Cells, indicating measures to be taken to bring about a hydrogen-based society. Japan is very internationally competitive in the field of hydrogen and oxygen fuel cells. In 2015, both Toyota Motor Corporation and Honda intend to release "ultimate green cars" onto the market; fuel cell vehicles (FCV) that emit only water as exhaust. This will lead to a massive increase in hydrogen use.
The FPCJ has invited Dr. Takao Kashiwagi, Professor Emeritus of the Tokyo Institute of Technology and Chair of the Council for a Strategy for Hydrogen and Fuel Cells of the METI, to speak about plans for the adoption of FCVs and for bringing about a hydrogen-based society. 
We look forward to your attendance.
Date: July 29 (Tue), 2014, 11:00-12:30
Place: Foreign Press Center/Japan (6th floor, Nippon Press Center Bldg)
Language: Japanese (with consecutive English interpretation)
Embassy representatives and FPCJ supporting members may also attend the briefing as observers (admission free).
*No car park is available. Please use a nearby car park if you come by car.