Date : July 15, 2014
Notice (Press Briefing): Will Yanki Consumption Save Japan? (July 15, 2014)
post date : 2014.07.01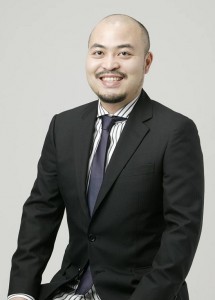 Will Yanki Consumption Save Japan?
Briefer: Yohei Harada, Hakuhodo Brand Design Youth Research Center Leader

"Yanki consumption" has been receiving a lot of attention recently as an important consumption trend for the Japanese economy in the future [yankii: low-income youth subculture]. It is often said youth consumption has stopped, but there is a "mild yanki" group who develop strong relationships and lives in their hometowns and have no interest in coming to Tokyo, yet have a strong desire to spend. How will they drive the Japanese economy?
The FPCJ has invited the author of Yankii Keizai [Yanki Economy], Mr. Yohei Harada, leader of the Hakuhodo Brand Design Youth Research Center and a specialist in youth consumer habits and lifestyle research and marketing in Japan and Asia, to speak about youth consumer behavior and their influence on society.
Don't miss this chance!
Date: July 15 (Tues), 2014, 14:00-15:30
Place: Foreign Press Center/Japan (6th floor, Nippon Press Center Bldg)
Language: Japanese (with consecutive English interpretation)
Embassy representatives and FPCJ supporting members may also attend the briefing as observers (admission free).
*No car park is available. Please use a nearby car park if you come by car.