Date : June 25, 2014
Notice (Press Briefing): Bringing Japan's High-Speed Rail System to the World (June 25, 2014)
post date : 2014.06.13
Bringing Japan's High-Speed Rail System to the World
Briefer: Mr. Masafumi Shukuri, Chairman of the IHRA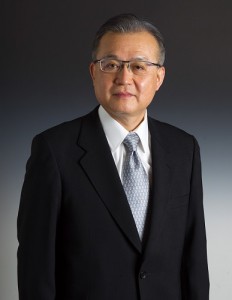 In commemoration of the 50th anniversary of the Tokaido Shinkansen, on April 1 this year East Japan Railway Company, Central Japan Railway Company, West Japan Railway Company and Kyushu Railway Company established the International High-Speed Rail Association (IHRA). The goal of the IHRA is to advance efforts to institute Japan's high speed rail system based on the principle of "crash avoidance" as the international standard.
The FPCJ has invited Mr. Masafumi Shukuri, chairman of the IHRA, to talk about sharing Japan's information and knowledge with foreign countries and about future international cooperation in the area of high-speed rail. Mr. Torkel Patterson, vice chairman of the IHRA, will also attend the press briefing.
We look forward to your attendance.
Date: June 25 (Wed), 2014, 14:00-15:30
Place: Foreign Press Center/Japan (6th floor, Nippon Press Center Bldg)
Language: Japanese (with consecutive English interpretation)
Embassy representatives and FPCJ supporting members may also attend the briefing as observers (admission free).
*No car park is available. Please use a nearby car park if you come by car.