Date : May 22, 2014
Notice (Press Briefing): Future of Japan-China Economic and Business Relations (May 22, 2014)
post date : 2014.05.12
Press Briefing: Future of Japan-China Economic and Business Relations
Briefer: Mr. Kiyoyuki Seguchi, Research Director, the Canon Institute for Global Studies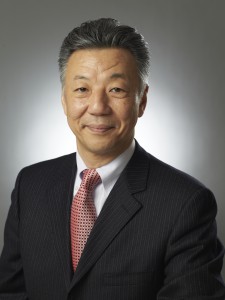 The Chinese government announced that Japan's direct investment in China decreased by 47.2% during the January-March quarter this year, compared to the corresponding period last year.  Some media reports viewed this as a result of a prolonged deterioration of Japan-China relations.  Meanwhile, at the beginning of this month delegates from the Japan-China Friendship Parliamentarians' Union visited China and informed the Chinese government of Prime Minister Abe's desire to meet with President Xi Jinping during the APEC Economic Leaders' Meeting this autumn.  Interest in the future of Japan-China relations is at a high point.
FPCJ has invited Mr. Kiyoyuki Seguchi, research director at the Canon Institute for Global Studies, to talk about the future of Japan-China economic relations and Japanese corporations' business trends in China and other foreign countries.  Don't miss this chance!
Date: May 22 (Thu), 2014, 10:30-12:00
Place: Foreign Press Center/Japan (6th floor, Nippon Press Center Bldg)
Language: Japanese (with consecutive English interpretation)
Embassy representatives and FPCJ supporting members may also attend the briefing as observers (admission free).
*No car park is available. Please use a nearby car park if you come by car.