Date : May 27, 2014
Notice (Press Briefing): The Impact of Fast-growing Single Person Households on the Society (May 27, 2014)
post date : 2014.05.09
The Impact of Fast-growing Single Person Households on the Society
Briefer: Mr. Katsuhiko Fujimori, Mizuho Information & Research Institute, Inc., Chief Research Associate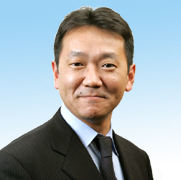 With such trends as the increase of late marriage, the decrease of married couples living with aged parents and extended longevity, the number of single-person households in Japan is expected to reach 18.72 million in 2030, 36.5% of all the households (Estimated by National Institute of Population and Social Security Research). In particular, 1 out of 5 men in their 50s and 60s are expected to live alone in 2030. As the super single society approaches, solutions to such issues as social isolation and poverty are being sought out.
The FPCJ has invited Mr. Katsuhiko Fujimori, Chief Research Associate of Social Security at Mizuho Information & Research Institute, Inc., to speak about the topic, "The Impact of Fast-growing Single Person Households on the Society". Mr. Fujimori, active in the media, is known as the author of Tanshin Kyuuzou Shakai no Shougeki, the aforementioned topic, and is an expert on social security and labor policy.
We look forward to your attendance.
Date & May 27 (Tues), 2014, 14:00-15:30
Place: Foreign Press Center/Japan (6th floor, Nippon Press Center Bldg)
Language: Japanese (with consecutive English interpretation)
Embassy representatives and FPCJ supporting members may also attend the briefing as observers (admission free).
*No car park is available. Please use a nearby car park if you come by car.