Date : May 19, 2014
Notice (Press Briefing): Governor of Tokyo Talks about the City's Concept on Special Economic Zone for Global Innovation (May 19, 2014)
post date : 2014.05.08
Press Briefing:

Governor of Tokyo Talks about the City's Concept
on Special Economic Zone for Global Innovation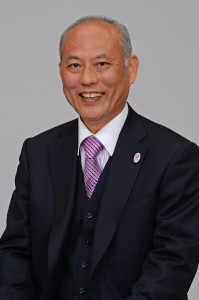 Last June, the Abe administration adopted the "Japan Revitalization Strategy – Japan is Back" as the "third arrow" of Abenomics.  The strategy included the establishment of National Strategic Special Zones, which will allow major regulatory reforms within the zones, in order to make Japan the easiest country to do business in and to prime Japan's growth.  
With hosting the 2020 Summer Olympic and Paralympic Games as a factor, Tokyo has proposed a Special Economic Zone for Global Innovation in order to transform Tokyo into a global business center that is open to the world.  In late April, the Cabinet approved an ordinance to designate six areas throughout Japan as National Strategic Special Zones, with Tokyo one of those designated.
FPCJ has invited Mr. Yoichi Masuzoe, governor of Tokyo, to directly introduce Tokyo's proposal for strategic special zone to the foreign press.  Don't miss this rare chance!
Date: May 19 (Mon), 2014, 13:30-14:30
Place: Foreign Press Center/Japan (6th floor, Nippon Press Center Bldg)
Language: English only
Embassy representatives and FPCJ supporting members may also attend the briefing as observers (admission free).
*No car park is available. Please use a nearby car park if you come by car.