Date : October 24, 2012
Notice (Press Briefing): From the Central Government to a Tsunami-hit City: Challenge of Rikuzentakata's Deputy Mayor (October 24, 2012)
post date : 2013.08.20
Press Briefing: From the Central Government to a Tsunami-hit City: Challenge of Rikuzentakata's Deputy Mayor
Briefer: Mr. Takashi Kubota, Deputy Mayor of Rikuzentakata City, Iwate Prefecture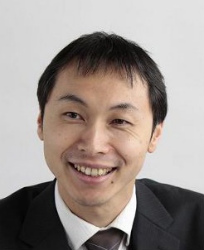 Young Japanese today are often characterized as "inward-looking." But Japan also has a new type of young leaders in their twenties or thirties. Having different viewpoints and values from their parents' generation, they tackle the problems in society and local communities directly and actively. We can see many examples of this in the devastated Tohoku region, where young people engage in the rebuilding of towns and communities, using such strengths as IT and networking competency. 
FPCJ has invited Mr. Takashi Kubota, Deputy Mayor of Rikuzentakata City in Iwate Prefecture, as a young Japanese leader of this new kind. After the disaster, Mr. Kubota went on temporary transfer from the Cabinet Office to Rikuzentakata City to become its Deputy Mayor. He will update his city's reconstruction, and share his views and thoughts based on his experiences in both a central ministry and a devastated local municipality. Don't miss this opportunity!
Date & Time: October 24 (Wed), 14:30-16:00
Place: Foreign Press Center/Japan (6th floor, Nippon Press Center Bldg.)
Language: Japanese (with English interpretation)
【Briefer's Profile】
Born in Shizuoka Prefecture in 1976. Graduated from Kyoto University. Joined the Cabinet Office in 2001 to work for the legislation on "NEET" (young people not in education, employment or training). Studied at a graduate school in the UK from 2005 to 2007. Received his MBA from the University of Cambridge and his MA in politics from York University. Volunteered to create and manage a group for exchanges among people from different business areas, and to reform the central government offices. Rikuzentakata's Deputy Mayor from August 1, 2011. 
Embassy representatives and FPCJ supporting members may also attend the briefing as observers (admission free).
*No car park is available. Please use a nearby car park if you come by car.