Date : November 16, 2023
50th Year of ASEAN-Japan Friendship and Cooperation—Issues and Outlook (Dr. Mie Oba, Professor, the Faculty of Law, Kanagawa University)
post date : 2023.11.02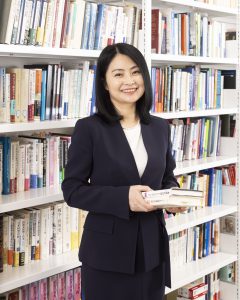 This year marks the 50th year of ASEAN-Japan friendship and cooperation, and the leaders of ASEAN member states will be invited to Tokyo for a Commemorative Summit from December 16 to 18.
With escalating US-China tensions, Russia's invasion of Ukraine, and China's continued assertive behaviors in the South and East China Seas, the world's power balance is shifting, and the stability of the Indo-Pacific region is uncertain. Japan and ASEAN, a growing presence in international society, can play significant roles in ensuring peace and stability in the region, and there are hopes they will further enhance their cooperation. To achieve a Free and Open Indo-Pacific (FOIP), Japan supports ASEAN unity and centrality and the ASEAN Outlook on the Indo-Pacific (AOIP). How will Japan strengthen its partnership with ASEAN going forward, and can it suggest a course towards prospering together?
Dr. Mie Oba, a professor at the Kanagawa University Faculty of Law, is an expert in International Relations, particularly in the area of international politics in East Asia and the Asia Pacific, including ASEAN, and is the chairperson of the Japanese government's Expert Panel for the 50th Year of ASEAN-Japan Friendship and Cooperation. On the 50th year of ASEAN-Japan friendship and cooperation, the FPCJ has invited Dr. Oba to discuss related issues and its future outlook.
■Please note that you cannot physically attend this briefing, as it will be a Zoom webinar.
■Date: Nov 16 (Thu), 2023, 14:00-15:30 (Deadline for application: Noon, Wed, Nov 15)
■Theme: 50th Year of ASEAN-Japan Friendship and Cooperation—Issues and Outlook
■Briefer: Dr. Mie Oba, Professor, the Faculty of Law, Kanagawa University
■Language: Japanese, with consecutive English interpretation
As in our standard press briefings, there will be a Q&A session at the end.
*In principle, questions will only be accepted from members of the foreign press.


■Members of the Foreign Press:
Please send any questions for the briefer or topics you are interested in to cp@fpcjpn.or.jp by 16:00 on Tuesday, Nov 14.
As there will only be a limited amount of time to ask questions during the briefing, we will collect questions and provide them to the briefer in advance.
Embassy representatives and FPCJ supporting members may also watch the briefing as observers (admission free).
■How to Apply: Please refer to the email  we sent.*We will not be accepting applications by email.