Date : September 26, 2023
Preparing for Increasingly Serious Weather Disasters—Measures to Reduce Damage from Heavy Rain (Prof. Satoru Oishi, Research Center for Urban Safety and Security, Kobe University)
post date : 2023.09.13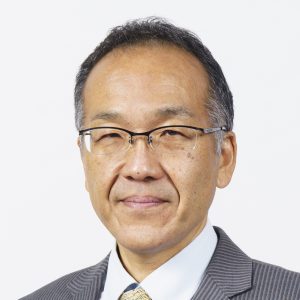 In recent years, global warming has led to typhoons and localized, intense heavy rains over a brief period, with heavy rains this year causing weather disasters including flooding and landslides in Akita and Tottori. According to the White Paper on Disaster Management released by the Cabinet Office, heavy rain is 1.4 times more frequent than it was 30 years ago, and initiatives and measures taking the increasingly severe weather into consideration are necessary. What disaster management measures can help in responding to frequent weather disasters?
Prof. Satoru Oishi of the Research Center for Urban Safety and Security, Kobe University approaches research from a variety of directions, using digital technology including supercomputers, predicting heavy rains and evaluating disaster risk, and making proposals for disaster management plans. The FPCJ has invited him to discuss preparations for weather disasters and disaster management measures in Japan.
■Please note that you cannot physically attend this briefing, as it will be a Zoom webinar.
■Date: Sep 26 (Tue), 2023, 11:00-12:30 (Deadline for application: Noon, Monday, Sep 25)
■Theme: Preparing for Increasingly Serious Climate Disasters—Measures to Reduce Damage from Heavy Rain
■Briefer: Prof. Satoru Oishi, Research Center for Urban Safety and Security, Kobe University
■Language: Japanese, with consecutive English interpretation


As in our standard press briefings, there will be a Q&A session at the end.
*In principle, questions will only be accepted from members of the foreign press.


■Members of the Foreign Press:
Please send any questions for the briefer or topics you are interested in to cp@fpcjpn.or.jp by 16:00  on Sep 22
As there will only be a limited amount of time to ask questions during the briefing, we will collect questions and provide them to the briefer in advance.
Embassy representatives and FPCJ supporting members may also watch the briefing as observers (admission free).
■How to Apply: Please refer to the email  we sent.*We will not be accepting applications by email.