Date : August 22, 2023
100 Years Since the Great Kanto Earthquake, Urban Disaster Prevention and Preparedness for an Earthquake Under Tokyo (Prof. KATO Takaaki, University of Tokyo, Institute of Industrial Science)
post date : 2023.08.07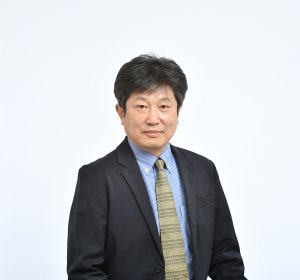 September 1 of this year marks the 100th anniversary of the Great Kanto Earthquake. This earthquake, which caused tremendous damage with more than 100,000 dead, became the basis for Japan's disaster prevention policies, and its lessons have been passed on to future generations. Japan is an earthquake-prone country, and it is said that within the next 30 years there is a 70% probability of a magnitude 7 or 8 earthquake, potentially directly under Tokyo or in the Nankai Trough. In particular, there are concerns that an earthquake directly under Tokyo, striking such a large metropolitan area with a densely concentrated population, would have a serious impact on the central functions of the capital.
Ahead of Disaster Prevention Day, which originated from the Great Kanto Earthquake, the FPCJ has invited Professor Takaaki Kato of the University of Tokyo's Institute of Industrial Science, who specializes in regional safety systems and urban planning and has been actively communicating about urban disaster prevention as well as practicing citizen-collaborative disaster-resistant city planning, to speak on the topic "100 Years Since the Great Kanto Earthquake, Urban Disaster Prevention and Preparedness for an Earthquake Under Tokyo." He will review recent major disasters and talk about damage forecasts and risk minimization measures for future earthquakes that are expected to hit the Tokyo metropolitan area, as well as how to make a disaster-resistant city.
■Please note that you cannot physically attend this briefing, as it will be a Zoom webinar.
■Date: Aug 22 (Tue), 2023, 14:00-15:30 (Deadline for application: Noon, Monday, Aug 21)
■Theme: 100 Years Since the Great Kanto Earthquake, Urban Disaster Prevention and Preparedness for an Earthquake Under Tokyo
■Briefer: Prof. KATO Takaaki, University of Tokyo, Institute of Industrial Science
Project Professor, Institute of Social Science, the University of Tokyo
■Language: Japanese, with consecutive English interpretation
As in our standard press briefings, there will be a Q&A session at the end.
*In principle, questions will only be accepted from members of the foreign press.


■Members of the Foreign Press:
Please send any questions for the briefer or topics you are interested in to cp@fpcjpn.or.jp by 16:00 on Friday, Aug 18.
As there will only be a limited amount of time to ask questions during the briefing, we will collect questions and provide them to the briefer in advance.
Embassy representatives and FPCJ supporting members may also watch the briefing as observers (admission free).
■How to Apply: Please refer to the email  we sent.*We will not be accepting applications by email.