Date : June 9, 2023
Revision of Japan's Development Cooperation Charter (Mr. KUSAKABE Hideki, Deputy Director-General / Deputy Assistant Minister, International Cooperation Bureau, MOFA)
post date : 2023.06.07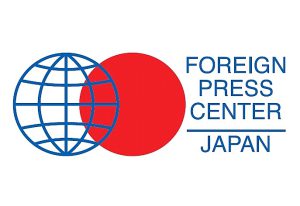 The Cabinet is expected to approve a revised Development Cooperation Charter, eight years after the current Charter was formulated in 2015.
With the international community facing a compounding crises including worsening global issues such as climate change and infectious diseases, as well as sudden changes to the international situation, Japan's Official Development Assistance (ODA) is playing an even more important role.
The FPCJ has invited Mr. KUSAKABE Hideki, Deputy Director-General/Deputy Assistant Minister of the International Cooperation Bureau of the Ministry of Foreign Affairs of Japan, to discuss the points of revision of the Charter and the role played by Japan's ODA.
■Please note that you cannot physically attend this briefing, as it will be a Zoom webinar. 
■Date: June 9 (Fri), 2023 , 15:00-16:00  (Deadline for application: 12:00 June 9, 2023)
■Theme: Revision of Japan's Development Cooperation Charter
■Briefer: Mr. KUSAKABE Hideki, Deputy Director-General / Deputy Assistant Minister, International Cooperation Bureau, MOFA
■Language: Japanese, with consecutive English interpretation
As in our standard press briefings, there will be a Q&A session at the end.
*In principle, questions will only be accepted from members of the foreign press.
■Members of the Foreign Press:
Please send any questions for the briefer or topics you are interested in to cp@fpcjpn.or.jp by Noon on Thursday, June 8.
As there will only be a limited amount of time to ask questions during the briefing, we will collect questions and provide them to the briefer in advance.
Embassy representatives and FPCJ supporting members may also watch the briefing as observers (admission free).
■How to Apply: Please refer to the email  we sent.
*We will not be accepting applications by email.