Date : April 12, 2023
Japan's Energy and Climate Policy Ahead of the G7 Hiroshima Summit (Japan Climate Initiative – JCI)
post date : 2023.03.30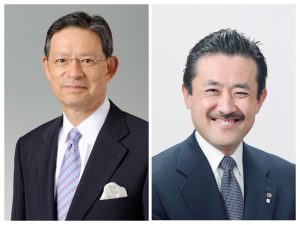 Ahead of the G7 Summit, which will be held in Hiroshima in May this year, the G7 Ministers' Meeting on Climate, Energy and Environment in Sapporo will be held on April 15 and 16. This meeting will be important to decide a strategic framework for how the G7 nations will deal with the simultaneous climate and energy crises.
   The Japan Climate Initiative (JCI) is calling for the Japanese government to take more active measures in response to climate change and for energy policy. The FPCJ has invited one of the co-representatives of the JCI and a member of its steering committee to discuss the issues and outlook for energy policy based on the Basic Policy for the Realization of GX recently passed by the Cabinet, and for the implementation of carbon pricing.
  The JCI has 754 member organizations (as of March 28, 2023), including businesses, local governments, and academic institutions, and as a network of non-state actors in Japan with increasing influence, it is hoped that the JCI and its members will take more action. This briefing will be an opportunity to hear about how serious Japan is regarding these problems.
■Please note that you cannot physically attend this briefing, as it will be a Zoom webinar. 
■Date: April 12 (Wed), 2023, 16:00-17:30  (Deadline for application: 12:00 April 11, 2023)
■Theme: Japan's Energy and Climate Policy Ahead of the G7 Hiroshima Summit 
■Briefer:
Mr. Takejiro Sueyoshi, Co-Representative, Japan Climate Initiative (JCI)
Mr. Teisuke Suzuki, Founder and President, Network of Business Leaders and Entrepreneurs for a Sustainable Business and Energy Future
■Language: Japanese, with consecutive English interpretation
As in our standard press briefings, there will be a Q&A session at the end.
*In principle, questions will only be accepted from members of the foreign press.
■Members of the Foreign Press:
Please send any questions for the briefer or topics you are interested in to cp@fpcjpn.or.jp by Noon on Monday, April 10.

As there will only be a limited amount of time to ask questions during the briefing, we will collect questions and provide them to the briefer in advance.
Embassy representatives and FPCJ supporting members may also watch the briefing as observers (admission free).
■How to Apply: Please refer to the email  we sent.
*We will not be accepting applications by email.