Date : April 13, 2023
Japan-South Korean Relations for a New Age (Dr. Junya Nishino, Professor, Faculty of Law, Keio University/ Director of Keio Center for Contemporary Korean Studies)
post date : 2023.03.31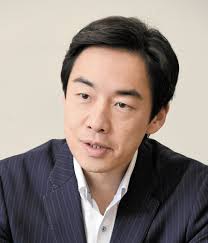 On March 16, Prime Minister Kishida and South Korean President Yoon Suk-yeol held a Japan-South Korea summit meeting, signaling a major improvement in bilateral relations. This was the first time in 12 years that the president of South Korea visited Japan on their own, instead of as part of an international summit with multiple leaders. With increasing regional security threats, such as North Korea's nuclear weapons and missile program and China's growing influence in the Asia-Pacific Ocean, how will Japan and South Korea accelerate this improvement in relations and build a functional cooperative relationship?
The FPCJ has invited Keio University Professor Junya Nishino to discuss what path Japan will take towards building a forward-looking bilateral relationship with South Korea.
■Please note that you cannot physically attend this briefing, as it will be a Zoom webinar. 
■Date: April 13  (Thu), 2023, 14:00-15:30 (Deadline for application: Noon, Wednesday, April 12)
■Theme: Japan-South Korean Relations for a New Age
■Briefer: Dr. Junya Nishino, Professor, Faculty of Law, Keio University/ Director of Keio Center for Contemporary Korean Studies
■Language: Japanese, with consecutive English interpretation

As in our standard press briefings, there will be a Q&A session at the end.
*In principle, questions will only be accepted from members of the foreign press.
■Members of the Foreign Press:
Please send any questions for the briefer or topics you are interested in to cp@fpcjpn.or.jp by 16:00 on Tuesday, April 11.

As there will only be a limited amount of time to ask questions during the briefing, we will collect questions and provide them to the briefer in advance.
Embassy representatives and FPCJ supporting members may also watch the briefing as observers (admission free).
■How to Apply: Please refer to the email  we sent.
*We will not be accepting applications by email.