Date : June 17, 2021
Forecasting Japan's Economy After the Pandemic—Will Digital and Green Initiatives Help Its Recovery? (Mr. Yasuhide Yajima, NLI Research Institute Chief Economist)
post date : 2021.06.03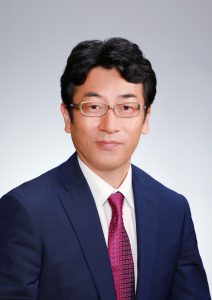 The COVID-19 pandemic is showing no signs of ending, continuing to ravage countries around the world. As vaccination efforts proceed, global financial markets are showing movements considering the post-COVID world, but in Japan the pandemic's impact on the economy is worsening due to reasons such as the extended state of emergency. In the Basic Policies for Economic and Fiscal Management and Reform which the government will finalize this month, there are mentions of creating a green society and accelerating digital transformation as new post-COVID engines for growth, and initiatives focusing on these points are anticipated. How will Japan's economy recover, and will the country be able to catch up in digital and green initiatives where it is lagging behind other developed countries?
The FPCJ has invited Mr. Yasuhide Yajima, chief economist at the NLI Research institute, to discuss the outlook for the Japanese economy. Mr. Yajima gave a briefing on the pandemic and the Japanese economy last May as well.
■Please note that you cannot physically attend this briefing, as it will be a Zoom webinar. 
■Date: June 17 (Thurs), 2021, 11:00-12:30 (Deadline for application: Noon, June 16)
■Briefer: Mr. Yasuhide Yajima, NLI Research Institute Chief Economist

■Language: Japanese, with consecutive English interpretation                                  
As in our standard press briefings, there will be a Q&A session at the end.
*In principle, questions will only be accepted from members of the foreign press.

■Members of the Foreign Press:
Please send any questions for the briefer or topics you are interested in to cp@fpcjpn.or.jp by 12:00 noon on June 16.  As there will only be a limited amount of time to ask questions during the briefing, we will collect questions and provide them to the briefer in advance.

Embassy representatives and FPCJ supporting members may also watch the briefing as observers (admission free).
■How to Apply: Please refer to either the email or fax we sent.
*We will not be accepting applications by email.