Date : March 1, 2021
Carbon Neutral in 2050—The Current State of and Challenges for Japan's Energy Policy (Dr. Takeo Kikkawa, Professor, International University of Japan)
post date : 2021.02.15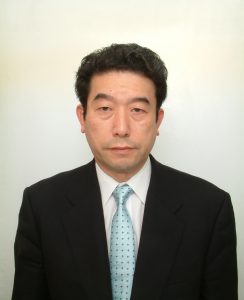 In his October 2020 policy speech, Prime Minister Suga declared that Japan would aim to become carbon neutral by 2050. In a separate policy speech in January this year, he stated that a two-trillion-yen fund would be established and a tax credit of up to 10% provided in order to accelerate the development of next-generation energy. As the shift to decarbonization picks up speed in Japan, the sixth Energy Basic Plan, which is expected to be passed this summer, will indicate how future energy policy will help achieve carbon neutrality. Including key factors such as the promotion of and issues with renewable energy and the use of nuclear energy, which became far more uncertain with the Fukushima Daiichi nuclear accident ten years ago, what kind of energy policy will Japan implement for the future?
The FPCJ has invited Dr. Takeo Kikkawa, who plays a central role in the discussion of energy policy as a member of the government's Advisory Committee for Natural Resources and Energy Basic Policy Subcommittee, to discuss this topic.
■Date: March 1 (Mon), 2021, 14:00-15:30 (Deadline for application: Noon, February 26)
■Briefer: Dr. Takeo Kikkawa, Professor, International University of Japan

■Language: Japanese, with consecutive English interpretation                                  
As in our standard press briefings, there will be a Q&A session at the end.
*In principle, questions will only be accepted from members of the foreign press.

■Members of the Foreign Press:
Please send any questions for the briefer or topics you are interested in to cp@fpcjpn.or.jp by 12:00 noon on February 26.  As there will only be a limited amount of time to ask questions during the briefing, we will collect questions and provide them to the briefer in advance.

Embassy representatives and FPCJ supporting members may also watch the briefing as observers (admission free).
■How to Apply: Please refer to either the email or fax we sent.
*We will not be accepting applications by email.