Date : June 7, 2018
25 Years of J.League—Plans for Regional and Global Contributions (Mr. Mitsuru Murai, Chairman of the J.League (Japan Professional Football League))
post date : 2018.06.01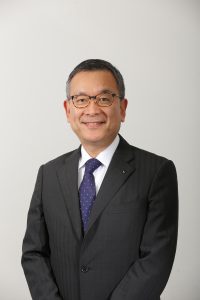 The J.League, which aims to stimulate local economies with 54 clubs located throughout Japan, has grown significantly in the 25 years since its first season. Alongside the J.League's growth, Japan has become one of the top footballing nations in Asia , qualifying for the World Cup six times in a row. With the number of teams participating in the 2026 World Cup set to increase, Southeast Asian countries are looking to the J.League as a successful model for management and operations.
Ahead of the 2018 World Cup in Russia in mid-June, the FPCJ has invited Mr. Mitsuru Murai, Chairman of the J.League, to discuss the history of the J.League's growth and future possibilities for contributing to Asia and the world at large. Don't miss this rare chance!
Date: June 7 (Thurs), 2018, 16:45-18:15
Place: Foreign Press Center Japan (6th floor, Nippon Press Center Bldg)
Language: Japanese (with consecutive English interpretation)
━━━【Reservation required: 40 openings available】━━━
Due to the size of the venue, you must apply in advance. 
Thank you for your understanding. 
━━━━━━━━━━━━━━━━━━━━━━━━━━━━━━━
*Embassy representatives and FPCJ supporting members may also attend the briefing as observers (admission free).
In principle, only one person will be accepted from each organization.
If all openings have been filled, your application may be rejected.
Please note that FPCJ will not reply to your application, unless NO openings are available.
Thank you for your understanding.
*No car park is available. Please use a nearby car park if you come by car.