Date : June 1, 2017
Basic Policies for 2017 – Increasing Productivity Through Investing in Human Resources:Dr. Motoshige Itoh, Professor Emeritus (The University of Tokyo), Professor (Gakushuin University)
post date : 2017.05.15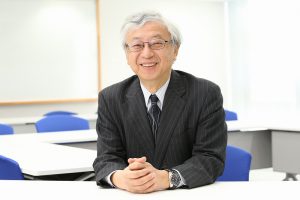 The Basic Policies for Economic and Fiscal Management, guidelines for the government when drafting the budget and revising the tax system, are again expected to be decided by the Cabinet in June this year. The 2017 version includes increasing productivity through investing in human resources, reforming education, and increasing the amount of highly-skilled foreign professionals brought in.
The FPCJ has invited Dr. Motoshige Itoh, a private sector member of the Council on Economic and Fiscal Policy (chaired by Prime Minister Shinzo Abe) that organizes the Basic Policies, to provide an overview of the Basic Policies for 2017 and discuss the outlook for fiscal soundness.
Date: June 1 (Thurs.), 2017  10:00-11:30 
Language: Japanese (with consecutive English interpretation)
Place: Foreign Press Center Japan
[Access] http://fpcj.jp/en/about/access/
*Note: No car parking space available. Please use a nearby car park if necessary.   
FPCJ supporting members and embassy representatives may also attend the briefing as observers (admission free).