Date : May 10, 2017
Child Poverty—Problems and Initiatives (Mr. Hayato Hanaoka, Project Coordinator, The Nippon Foundation)
post date : 2017.04.20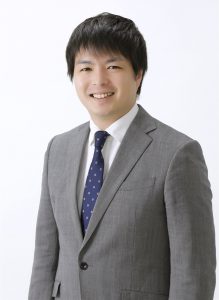 Japan has a child poverty rate of 16.3%, with approximately one in six children living in poverty. In particular, the cycle of poverty, in which the poverty of the parents' generation leads to poverty for the children's generation, has been worsening. If the problem is not dealt with, it is estimated it will cause social loss of up to 40 trillion yen. It is urgent that the government and private sector work together to determine how to solve this issue.
The FPCJ has invited Mr. Hayato Hanaoka, a project coordinator at the Nippon Foundation working to combat child poverty, to discuss the problems involved in child poverty and initiatives to end it. Don't miss this rare chance!
Date: May 10 (Wed), 2017, 14:00-15:30
Place: Foreign Press Center Japan (6th fl., Nippon Press Center Bldg.)
Language: Japanese (with consecutive English interpretation)
*Embassy representatives and FPCJ supporting members may also attend the briefing as observers  (admission free).
*No car park is available. Please use a nearby car park if you come by car.