Date : April 14, 2017
The Latest Economic Assessment of Japan -OECD's Economic Survey of Japan 2017- ( Mr. Randall Jones, Head of the Japan and Korea Desk, Economics Department, OECD)
post date : 2017.03.06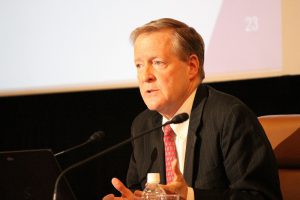 The OECD Secretary-General will launch the Economic Survey of Japan 2017 on 13th April in Tokyo. The FPCJ has invited the author of this Survey, Mr. Randall Jones (OECD Senior Economist, Head of Japan and Korea Desk), to present the latest OECD assessment of the Japanese economy together with some policy recommendations to further enhance Japan's growth potential.
Date:  April 14 (Fri), 2017, 10:00-11:00 
Place: Foreign Press Center Japan (6th fl., Nippon Press Center Bldg.)
Language: English (no Japanese interpretation)
*Embassy representatives and FPCJ supporting members may also attend the briefing as observers  (admission free).
*No car park is available. Please use a nearby car park if you come by car.