Date : October 4, 2017
The North Korea Problem and Japan's Response(Professor Hajime Izumi, Institute for International Strategy, Tokyo International University)
post date : 2017.09.19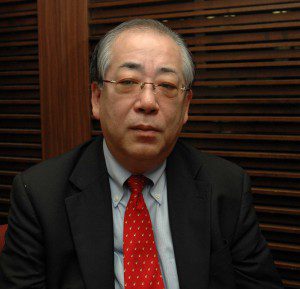 With North Korea continuing to carry out nuclear tests and develop intercontinental ballistic missiles, tensions between North Korea and the U.S., as well as the rest of the international community, are higher than ever. In response to the country's sixth nuclear test, the largest one yet, the United Nations Security Council voted unanimously to pass new sanctions and strengthen economic pressure on North Korea. However, North Korea's provocations and its reaction to these measures have created even more tension. What actions will North Korea, and how should Japan and the rest of the international community respond?
The FPCJ has invited Professor Hajime Izumi of Tokyo International University (and professor emeritus of University of Shizuoka), an expert on the North Korea problem, to give a briefing on the issue.
Time & Date: October 4 (Wed), 2017, 10:00- 11:30
Language: Japanese (with consecutive English interpretation)
Place: FPCJ (6F Nippon Press Center Bldg., 2-2-1Uchisaiwai-cho, Chiyoda-ku, Tokyo)
*Note: No car parking space available. Please use a nearby car park if necessary.        
FPCJ supporting members and embassy representatives may also attend the briefing as observers (admission free). If you plan to attend, please let us know your name, organization and country of affiliation by e-mail (cp@fpcjpn.or.jp). Please note that FPCJ will not reply to your application.