Date : February 8, 2017
Energy in Japan—Outlook and Issues (Dr. Takeo Kikkawa, Professor, Tokyo University of Science Graduate School of Innovation Studies)
post date : 2017.01.10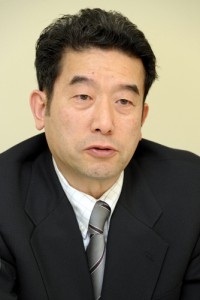 This year will mark three years since the formulation of the first Strategic Energy Plan after the Fukushima Daiichi nuclear accident. It is expected that the plan will be revised this year, and a major point of interest will be the issue of the energy mix, including what the ratio of nuclear power will be with most nuclear plants not operating since the accident. After the electricity deregulation last year, in April this year a complete deregulation of the city gas retail market will begin. 
With these major changes affecting energy in Japan, the FPCJ has invited Dr. Takeo Kikkawa, a professor at the Department of Management of Technology (MOT), Tokyo University of Science Graduate School of Innovation Studies, to discuss the outlook and issues for energy in Japan. As an expert in the energy industry, he was a member of the Japanese government advisory committee when the energy mix was last decided. 
Date:   February 8 (Wed), 2017, 10:30-12:00
Place: Foreign Press Center Japan (6th floor, Nippon Press Center Bldg)
Language: Japanese (with consecutive English interpretation)
*Embassy representatives and FPCJ supporting members may also attend the briefing as observers (admission free).
*No car park is available. Please use a nearby car park if you come by car.