Date : January 26, 2016
Ota City, the First Local Government to Implement Bylaws for "Minpaku" in a National Strategic Special Zone by Mr. Tadayoshi Matsubara, Mayor, City of Ota, Tokyo
post date : 2016.01.14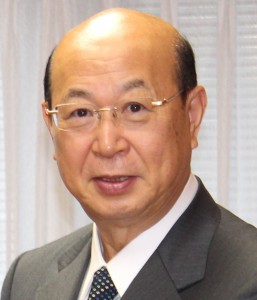 With the national government's goal of having 20 million foreign tourists per year by 2020 likely to be reached this year, the lack of accommodation for this rapid increase in visitors is becoming a critical issue. While "minpaku," providing accommodations in empty houses or apartments, is considered a possible solution, there are still hurdles to be overcome.
The FPCJ has invited Mr. Tadayoshi Matsubara, Mayor of Ota City in Tokyo, to discuss the bylaw using the National Strategic Special Zone to relax regulations for minpaku in Ota. This bylaw is the first of its kind in Japan and is planned to be put into effect at the end of this month.
Date: January 26 (Tue.), 2016, 10:00-11:30
Place: Foreign Press Center of Japan (6th floor, Nippon Press Center Bldg)
Language: Japanese (with consecutive English interpretation)
*Embassy representatives and FPCJ supporting members may also attend the briefing as observers (admission free).
*No car park is available. Please use a nearby car park if you come by car.