Date : December 7, 2015
Decision on the Implementation of the NEWREP-A (New Scientific Whale Research Program in the Antarctic Ocean) by Mr. Joji Morishita, Japan's Commissioner to the IWC
post date : 2015.12.02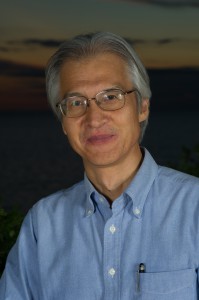 On November 27, 2015, having completed the additional analyses necessary for the implementation of the New Scientific Whale Research Program in the Antarctic Ocean (NEWREP-A), the Japanese government made the decision to finalize this program and carry it out starting this year.
The FPCJ has organized a press briefing on this topic, inviting Mr. Joji Morishita, Japan's Commissioner to the International Whaling Commission (IWC).
Date: December 7 (Mon), 2015, 14:00-15:00
Place: Foreign Press Center of Japan (6th floor, Nippon Press Center Bldg)
Language: English only
*Embassy representatives and FPCJ supporting members may also attend the briefing as observers (admission free).
*No car park is available. Please use a nearby car park if you come by car.