Date : July 2, 2014
Notice (Press Briefing): Current State and Future of Japanese Economy (July 2, 2014)
post date : 2014.06.25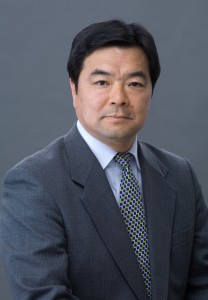 Current State and Future of Japanese Economy
Briefer: Mr. Susumu Takahashi, Chairman, Japan Research Institute, Ltd.

At the extraordinary cabinet meeting held on June 24, the Japanese government adopted the Basic Policies for Economic and Fiscal Policy Management and Structural Reform (Basic Policies), the New Growth Strategy, and the Regulatory Reform Work Plan.
The FPCJ has invited Mr. Susumu Takahashi, Chairman of the Japan Research Institute, Ltd., to speak about the current state and the future of Abenomics and Japan's economic revival. Mr. Takahashi serves as a private-sector member of the Council on Economic and Fiscal Policy headed by Prime Minister Shinzo Abe.  
We look forward to your attendance.
Date: July 2 (Wed), 2014, 13:00-14:30
Place: Foreign Press Center/Japan (6th floor, Nippon Press Center Bldg)
Language: Japanese (with consecutive English interpretation)
Embassy representatives and FPCJ supporting members may also attend the briefing as observers (admission free).
*No car park is available. Please use a nearby car park if you come by car.