Date : August 22, 2017
Aiming for 30% Decrease in Suicide Rate—Revising Suicide Prevention Guidelines for the First Time in 5 Years (Mr. Yutaka Motohashi, Director, Japan Support Center for Suicide Countermeasures)
post date : 2017.08.01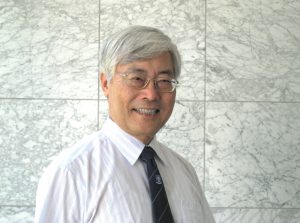 Although the number of suicides in Japan is declining, it is still high when compared to other countries. The General Principles of Suicide Prevention Policy has revised for the first time in five years this summer, with an aggressive goal of decreasing the suicide mortality rate by 30% compared to 2015 levels. Enhanced measures to address long working hours and postpartum depression are also included.
With the new General Principles passed by Cabinet meeting in July, the FPCJ has invited Mr. Yutaka Motohashi, Director of the Japan Support Center for Suicide Countermeasures and chair of the Council on the State of the New General Principles (which submitted a report to the government in May 2017), to discuss the features of the new General Principles, their meaning, and what suicide prevention measures are necessary.
Time & Date: August 22 (Tue), 2017, 11:00- 12:30
Language: Japanese (with consecutive English interpretation)
Place: FPCJ
*Note: No car parking space available. Please use a nearby car park if necessary. 

※ FPCJ supporting members and embassy representatives may also attend the briefing as observers (admission free).